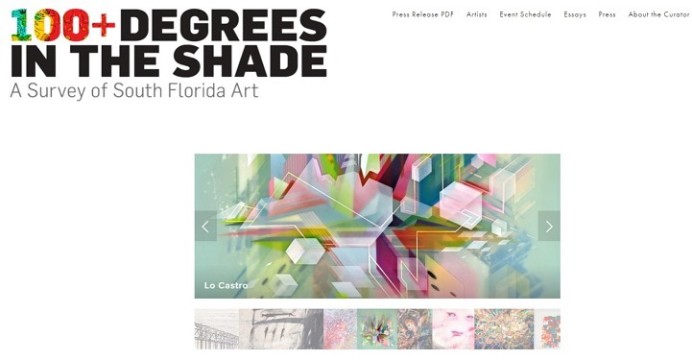 100+ Degrees in the Shade: A Survey of South Florida Art
There has not been a definitive survey exhibition of South Florida Art presented since 2001. 100+ Degrees in the Shade: A Survey of South Florida Art is a monumental, brilliant show organized by renowned independent curator, Jane Hart. A landmark survey that includes an array of works in all media, by a selection of some of the finest artists of South Florida. Sculpture and installation works, painting, photography, mixed media and works on paper, as well as video and performance are included.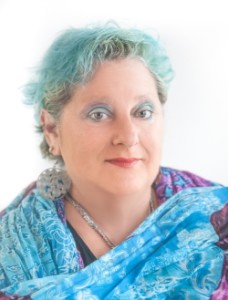 The breadth of this exhibit will be both inclusive and discerning, with an emphasis on innovation, impact, and inspiration, in ways which are integral to the lush, tropical-urban environment that exemplifies South Florida. There will be 150+ participants, encompassing internationally and nationally known established, mid-career and emerging artists included. A full color book will be created documenting the exhibition available here. In conjunction with the multi-venue exhibition 100+ Degrees in The Shade: A Survey of South Florida Art, Gean Moreno and [NAME] Publications, and exhibition curator, Jane Hart are pleased to release their well-received book. Copies of the book, which includes texts by Erica Ando, Sandra Schulman and Jane Hart, and images of works by over 150 South Florida artists working in a variety of media.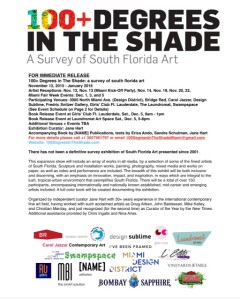 The exhibition opens at the Girls' Club of Fort Lauderdale on Thursday, November 12 from 6-9pm. Girls' Club produces exhibitions, educational programming, publications and events that change lives, nurture local artists, and inspire cultural growth in South Florida. The only private collection open to the public that focuses on contemporary art by women in the world located at 117 NE 2nd Street in Fort Lauderdale, Florida 33301. The exhibition will be on view taking place at additional venues and locations TBD throughout November, into December for Art Basel Miami Beach Dec.3-6, 2015.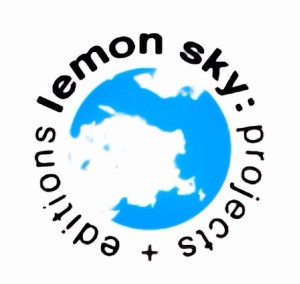 Hart is an independent curator and owner of long-standing venture lemon sky: projects + editions. For nearly a decade she held the position of Curator of Exhibitions at The Art and Culture Center of Hollywood, an acclaimed non-profit institution which presents both visual and performing arts, founded in 1975. During her tenure at the Center Hart curated over 100 exhibitions, as well as the award-winning lecture series "Hot Topics" and numerous other special projects. She has worked with renowned artists such as Doug Aitken, John Baldessari, Mike Kelley, and Christian Marclay, and just recognized for the second time as Curator of the Year by the New Times. Hart has an active role within the contemporary art field in NYC, L.A., Lon

don and South Florida. She has worked with major artists on exhibits, projects, publications and editions.
An important show unlike any other presented in South Florida, notable artists include: Miami-based artist Dana Donaty, resident artist at the Bakehouse Art Complex, whose work is a cross-pollinated figurative and abstract paradise of yummy eye candy. Donaty amuses viewers with her playful, charming, and oftentimes mischievous characters; Miami-based artist Ernesto Kunde's work transcends South Florida's landscape through his acclaimed Mangrove series. Kunde's spectacular silhouette-style art pieces involve a heavily layered creative process; also TM Sisters, a sublime Miami-based sibling duo who collaborate in multi-media art works, video, installations, events, and performances.