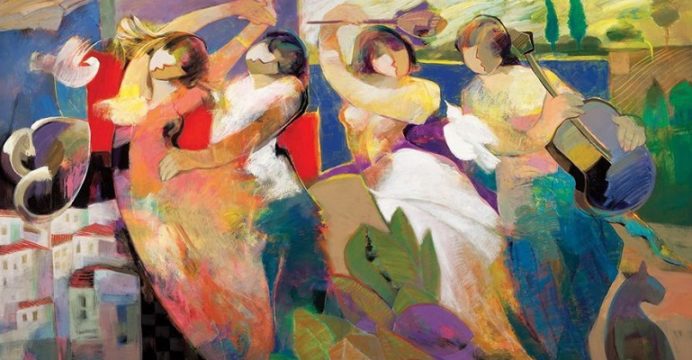 ABRA Gallery Celebrates A New Home In South Florida
Following 15 years in California, 

ABRA Gallery

is excited to announce their new South Florida location. ABRA will be showcasing a variety of international and local artists in their gorgeous new gallery located in North Miami Beach.

The gallery will feature pieces ranging from paintings, sketches to sculptures. Join us at the Grand Opening on Thursday, October 12th, 2017 from 6-9pm as ABRA Gallery brings together all of their artists to celebrate a new home in South Florida. Kindly

RSVP here
.
ABRA Gallery

 (
A

rt

B

y

R

enowned

A

rtists) offers an eclectic collection of art in a variety of mediums including original acrylic paintings, limited edition prints, and bronze sculptures.
Artworks convey a unique view of the world through the eyes of the artist. This view is colored by the individual beliefs and experiences of that artist. The gallery features an impressive roster of fine artists with a broad aesthetic program ranging from figurative to abstract work.
The collective theme throughout the gallery is the warm and rich palettes of their diverse visual artists. "We believe that art has the unique ability to be passed down from one generation to the next, and to be understood and loved in varied contexts. This is the core of ABRA Gallery and we hope you will join us as we explore the beauty and importance of art in our lives."