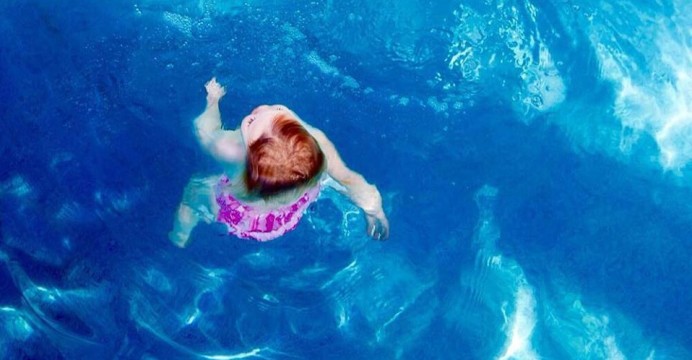 In Celebration of Swimming Babies and the Art of Creating
Renowned fine art photographer Cheryl Maeder recently launched her newest photography series, Celestial Babies. The internationally recognized artist collaborated with Krista Simpson of Aqua Guppies, ISR Infant Swim Instructor, eager to expand her creative work photographing humans and our relationship with Water. "Krista and I met and the meeting was a mutual admiration. She is an amazing and accomplished woman, who lives her life to the fullest," said Cheryl Maeder.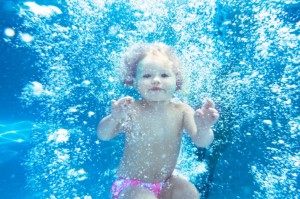 "What I love about working with Krista is her passion, caring and wisdom when it comes to teaching the babies and children to swim. I began the Celestial Babies Series photographing Natasha. Natasha is an extremely happy baby and with Krista's caring guidance, loves to swim. Natasha is a little 'Esther Williams'. She becomes magical in the water. I am photographing the babies swimming in the pool, however, the work takes on a much deeper meaning. In the Celestial Babies photographs, the babies appear not only to be swimming in the water, but to be floating in the clouds and in space. I want to convey that human beings come into the world as energy, pure light, which is who we really are," explained the artist of her newest photographic series.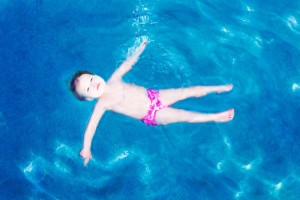 The series is photographed from above and below the water. Symbolically and physically submerging herself into the waters, this master photographer begins shooting from the bottom of the pool. "I love the perspective from this vantage point", said Cheryl Maeder.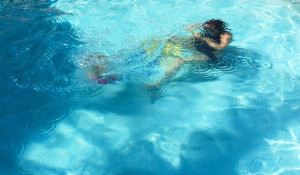 Cheryl Maeder's photography work is in the permanent museum collections of the Frost Art Museum, Miami and the Coral Springs Museum of Art; Exhibited at the Louvre Museum/Paris, Boca Raton Museum of Art, Norton Museum of Art, and Florida Museum for Women Artists. Her work has been hailed by Bruce Helander, Artist and Contributor to Art News Magazine and Huffingtonpost.com, as "one of those rare talents that effortlessly combine painting and photography into an engaging visual statement."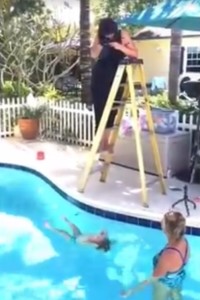 See the artist at her upcoming Artist Talk at the NSU Art Museum, 'Art Roundtable: Cheryl Maeder, Photography as Canvas', on June 21, 2016 from 12-1:30pm – located at One East Las Olas Boulevard, Fort Lauderdale, FL 33301.