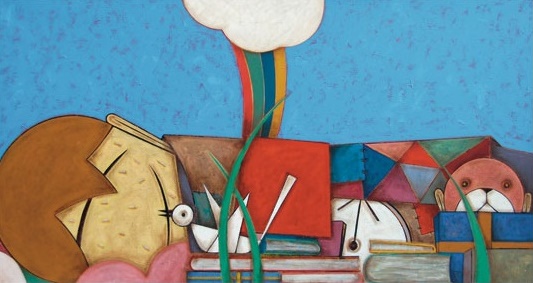 Miami-based artist Leonel Matheu's Exhibition at the Frost Art Museum
Originally from Cuba, Miami-based artist

Leonel Matheu

has been a prominent figure within the arts scene of Miami for the last 20 years. Matheu's 'Crossroads of the Dystopia' opens at the

Patricia & Phillip Frost Art Museum

with a reception on Saturday, July 12th from 6-9pm. – the reception is free of charge and open to the public. This collection runs at the Frost from July 12 through October 19, 2014.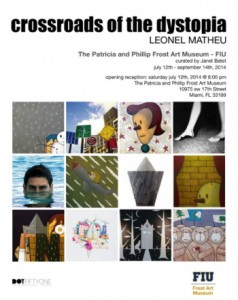 Crossroads of the Dystopia is a collection of more than 70 works, and it is the first major museum survey exhibition of Matheu's. He is a versatile artist whose work ranges from drawings with colored pencils, ink on paper, oil on canvases, public art installations, video and multimedia installations. The exhibition is presented by

Dot Fifty-One Gallery

and curated by Janet Batet.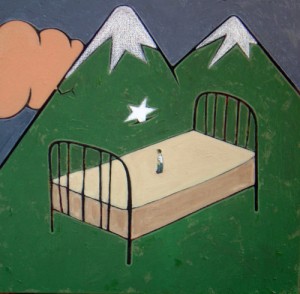 In describing his body of work, curator Batet said, "If a single symbol could summarize the iconic work of Leonel Matheu, this would be that enigmatic head — a sort of dome — that appears as a constant throughout his work. Self-portrait and collective portrayal of a nation marked by diaspora and dystopia, this symbol embodies the symptoms and stigma of contemporary global society. With a masterful use of the synthetic graphic design language, Matheu builds up a personal and yet universal iconography that interweaves in intimate fables of our daily existence. Spirituality, technology, passion, solitude, dreams, chimeras, and deceptions are at the core of his thoughtful body of works."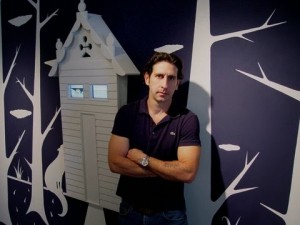 Matheu graduated from the Institute of Graphic Design of Havana in 1987. In 1992 he settled in Miami, Florida. His artwork is part of public collections in various art museums, such as the

MoCA in North Miami Beach

,

The Bass Museum of Art in Miami Beach

,

The University Art Museum in Radford University, Virginia

among others. Matheu's work narrates events of the modern world, where cultural customs and technology intersect. He is primarily focused on the search for balance between urban and spiritual development in an innocent environment. This is where his iconography, akin to modern minimalist graphics is brought face to face with, and transformed by, primitive symbols from the ancient world.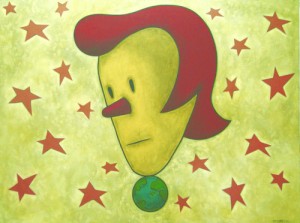 "The Frost is pleased and proud to have the opportunity to showcase the intriguing and wide-ranging body of work by this acclaimed artist." said Frost Art Museum Director Carol Damian. The Patricia & Phillip Frost Art Museum is located at Florida International University's Modesto Maidique Campus – 10975 SW 17th Street in Miami, FL 33199.