Miami-based artist Mark Cherry's mixed media masterpieces
Miami-based artist

Mark Cherry

 is an established mixed media artist whose work reflects a fertile imagination and bold illumination. Essentially self-taught, he embraces painting as a means of expressing an idealized world view of varied possibilities. His paintings often deal with emotional realities, as reflected through daring and intriguing visual possibilities. Cherry created his own signature style that South Florida art lovers have come to recognize and enjoy.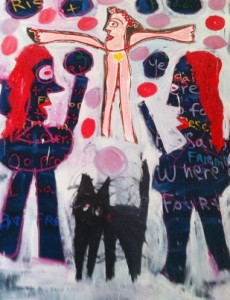 Cherry embraced painting as a means of expression, his paintings deal with the emotional anguish of life as it is. His bold strokes and palette are a reminder of  DeBuffet and Art Brut. He is considered by his peers as one of the few authentic naive painters of Miami. His works are displayed in corporate, private and celebrity collections in the U.S. and abroad. Cherry is a resident artist at

Artopia Art Center

in the Wynwood Arts District where his most current work is on display. The gallery is located at 1753 NE 2nd Avenue in Miami, FL 33132.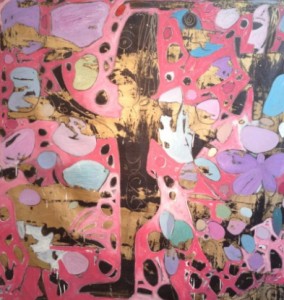 Selected exhibitions and collections of Cherry's are: San Francisco State University, ASL Gallery NY, Owl Gallery NY, Artemus Gallery Miami, Bloomingdales Miami, MTV Real World Miami, Tutweller Gallery FL, Ana Sklar Gallery Miami, Rosenbaum Gallery Miami, Butter Gallery Miami, Vindisch Hunt Gallery Miami, Miami Vice, Band in the Hand (movie).