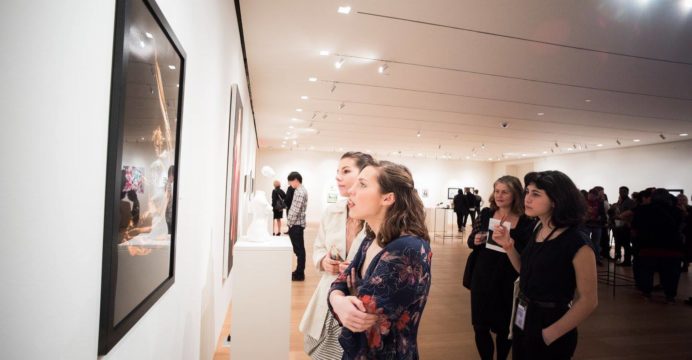 National YoungArts Foundation Kicks Off 2017 Season With 3rd Annual YoungArts Awareness Day
The National YoungArts Foundation announces a dynamic roster of new performances, showcases, exhibitions and cross-disciplinary collaborations for its 2016-2017 season. This year's programming prominently features YoungArts alumni and master teachers, highlighting the caliber of the organization's community of more than 20,000 emerging and established artists nationwide. In addition to YoungArts' signature programming—including National YoungArts Week and Regional Programs in Miami, Los Angeles and New York—the 2017 season will feature the organization's first-ever commissioning program, 'Transformations', which pairs alumni across disciplines to create a series of five short films that will be unveiled to the public this fall; In Process, a new interdisciplinary residency program for alumni artists; and visual arts exhibitions and Salons with a range of creative luminaries and art world leaders in Miami, New York and Los Angeles.
"From launching our first commissioning program and cross-disciplinary residencies to presenting programs featuring alumni that reach our supporters across the country, YoungArts is more poised than ever to nurture emerging artists across disciplines, and to provide a vital platform for artistic and professional development," said Carolina García Jayaram, YoungArts' newly appointed President & Chief Executive Officer. "We look forward to welcoming the 2017 class of YoungArts winners in January, and to celebrating the unique ideas and contributions of this next generation of American artists."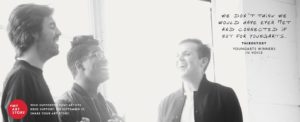 On Tuesday, September 27, the season will kick off with the third annual YoungArts Awareness Day, which promotes the arts as a viable and rewarding career path, celebrates the outstanding achievements of YoungArts alumni, and encourages emerging artists to apply to the organization's 2017 program. This year's Awareness Day celebration includes MouthWater, an exhibition curated by YoungArts Master Teacher Robert Chambers, that will open with a free public reception, and presents work by established visual arts alumni—including Hernan Bas (1996 Winner in Photography and Visual Arts), Naomi Fisher (1994 Winner in Visual Arts) and Nicole Eisenman (1983 Winner in Visual Arts)—alongside that of recent winners. On view in the YoungArts Gallery through November 21, 2016, the exhibition underscores YoungArts' role as a platform for dynamic dialogue between artists across generations. In Washington, D.C., an interdisciplinary performance directed by Caleb Teicher (2011 Winner in Dance) at Millennium Stage at the John F. Kennedy Center for the Performing Arts will feature five emerging artists, all YoungArts alumni, in "A Very Brief History of the United States"—a whirlwind experience of our nation's watershed moments from the Revolutionary War, to the birth of jazz, to the Civil Rights Movement and modern politics, and a celebration of the power of improvisation, creativity and collaboration.
The season continues with 'Transformations', a film-commissioning initiative celebrating YoungArts' commitment to interdisciplinary collaboration in honor of its 35th anniversary. The initiative has connected alumni across disciplines to create five unique works for film that capture the transformative power of creativity. Selected alumni are working together in trios, from conception to production, and include Adam O'Farrill (2013 Winner in Jazz), Devyn Tyler (2009 Winner in Theater and U.S. Presidential Scholar in the Arts), Thomas Carr (1982 Winner in Photography), Kate Vrijmoet (1984 Winner in Visual Arts), Tatev Yeghiazaryan (2005 Winner in Voice) and Da'Shawn Mosley (2012 Winner in Writing and U.S. Presidential Scholar in the Arts), among others. The final films will premiere to the public on November 5, 2016, during YoungArts' Outside the Box program. Other Outside the Box interdisciplinary programming at the YoungArts Campus includes a live classical performance directed by YoungArts Master Teacher Daniel Bernard Roumain and a multi-disciplinary dance performance directed by Yara Travieso (2005 Winner in Dance).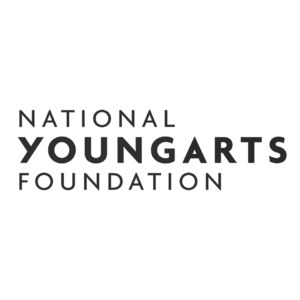 The organization's signature program, National YoungArts Week, will follow in January, when approximately 170 YoungArts Finalists come together in Miami to work with distinguished artists in intensive master classes, workshops and seminars. Finalists have the opportunity to share their work with the public each evening through performances, writers' readings and screenings, as well as an exhibition curated by Pérez Art Museum Miami Director Franklin Sirmans. The week will culminate in YoungArts' annual Backyard Ball performance and gala on January 14.
Additional season highlights include a new program, In Process, which offers pairs of YoungArts alumni across disciplines the opportunity to collaborate in a residency setting. In addition to access to space and time to create work, residency artists will be offered a stipend. Participants include Delali Ayivor (2011 Winner in Creative Writing and U.S. Presidential Scholar in the Arts), Nicole Mouriño (2006 Winner in Visual Arts), Brittany Bailey (2008 Winner in Dance), Conrad Tao (2011 Winner in Music and U.S. Presidential Scholar in the Arts) and Lee Heinemann (2011 Winner in Visual Arts and U.S. Presidential Scholar in the Arts), among others.
The year also will feature YoungArts' Salon Series of panel discussions, with renowned and emerging artists in conversation around themes such as Artists as Citizens; Rebellion & Innovation; Discovery & Emerging Talent; Women & Words; and Art & The Next Wave. Salons will take place on the YoungArts campus in Miami, as well as in Los Angeles and New York, and participants include Chat Travieso (2003 Winner in Visual Arts and U.S. Presidential Scholar in the Arts), Michael Clark, Rachel Moore (1982 Winner in Dance), Mel Chin, and Doug Aitken (1986 Winner in Visual Arts), among others.
YoungArts' Regional Programs in Miami, Los Angeles and New York will take place in February, March and April, respectively. In the spring, an alumni photography exhibition curated by Michele Dunn Marsh will be presented at the YoungArts Gallery. The season will conclude in June with an alumni exhibition at the Flomenhaft Gallery and a Salon at New York Live Arts in New York City, and "A Salute to the 2017 U.S. Presidential Scholars" performance and exhibition at the John F. Kennedy Center in Washington, D.C.