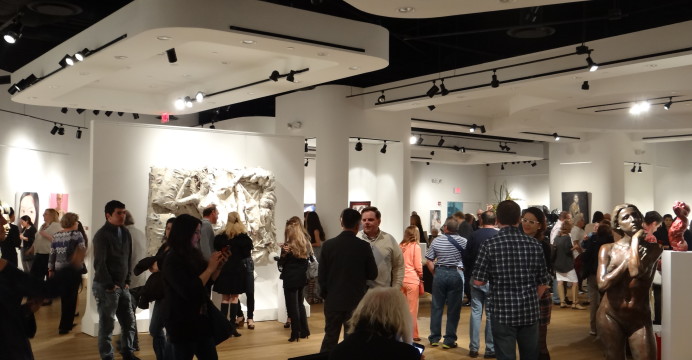 Oil Water Bronze Opens During Miami Art Week at Sirona Fine Art Showcasing Three Masters
Join us at Sirona Fine Art for the Opening of Oil Water Bronze on Friday, December 4, 2015 from 6-9pm where three distinct talents come together for a monumental exhibition. Three of the art world's finest contemporary artists take Miami Art Week to soaring heights. Oil Water Bronze features

‪‎

Nadine Robbins‬,

‪

Ali Cavanaugh‬ and 
‪

Gary Weisman‬ – three separate masters, in three separate media.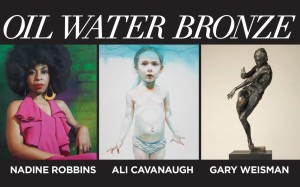 Nadine Robbins combines perfectly realized portraiture, rendered meticulously with a distinct personality in richly layered oils. Rejecting the traditionally "staged" portrait, Robbins prefers to convey life, emotion, authenticity, and often humor in her subjects.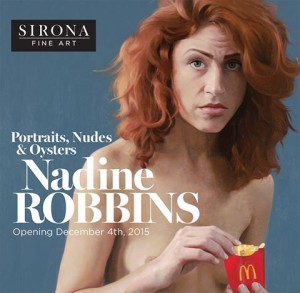 Ali Cavanaugh has long pushed the medium of watercolor to emulate finely detailed oil paintings. Her new works utilize the inherent spontaneity of the medium, while injecting new life into her figures.
Gary Weisman is one of the finest figurative sculptors in the world, combining the consummate mastery of his predecessors from the classic Greek to Rodin to Brancussi, with a wholly contemporary presentation of the body captured in bronze.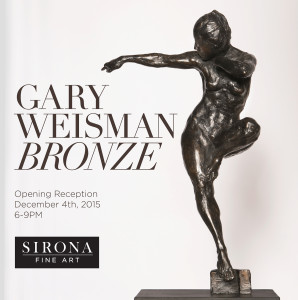 This exhibition runs from December 4, 2015 through January 4, 2016 at Sirona Fine Art, located in The Village at Gulfstream Park – 600 Silks Run #1240 in Hallandale Beach, Florida 33009. 
Opening Reception on Friday, December 4, 2015 from 6 – 9pm
rsvp:info@sironafineart.com