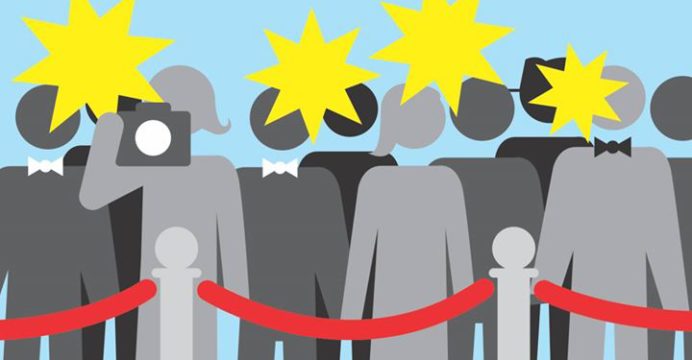 One Of Miami's Contemporary Art Icons: Stephen Gamson
Miami-based artist

Stephen Gamson

is known for his signature iconic symbols and mass appeal. He has been dubbed The Artist From The Communication Age with a unique style that is easily recognized for its bold colors and optimistic mood.

He spends most of his time creating paintings and sculptures that are playful, witty and relate to pop culture. His art is inspired by the panoramic views from the 63rd floor of his Miami Beach studio and the events that take place in his life. The Miami Herald refers to his work as "incredibly visible and in high demand".
His work is collected by A-list celebrities, corporations and art enthusiasts across the United States and worldwide. Gamson is an official Artist for brands such as Cafe Bustelo, The Intercontinental Miami, The Bacardi Cup, The Miami City Ballet, Epicure Gourmet Market, The New World Symphony, Miami Beach Polo World Cup, Select Vodka, and many others.
In May 2009, Gamson was commissioned by Prince Albert II of Monaco to design a special piece presented at the 67th Monaco Grand Prix in Honor of the Princess Grace Foundation. A Gamson original is also in the Royal Family Collection of Monaco. In 2011, Gamson was selected to represent the United States in a group Museum show at El Museo Casa Turquesta in Mexico. His painting titled "At the Museum" found a home in their permanent collection.
In Europe his art is included on the red carpet at the Cannes Film Festival, and he is proud to have designed an official Lamborghini Art Car in his trademark style and is currently working on an aircraft project.
Gamson was tapped to be the official Artist for the City of Miami's Birthday Celebration. Thousands of people attended the event and received a commemorative poster autographed by Gamson.
He is also affiliated with charities such as Project Sunshine, The Ronald McDonald House, Down Syndrome Association of Miami, Pink and Blue for Two, Step by Step Foundation, Kristi House, American Cancer Society and The Special Olympics. He also volunteers his time and donates countless pieces of art to charity.