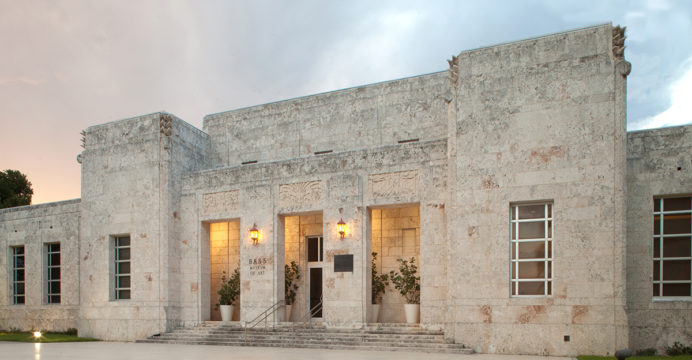 The Bass Newly Designed Space To Open Spring 2017
The Bass is Miami Beach's contemporary art museum focusing on exhibitions of international contemporary art. The Bass presents mid-career and established artists reflecting the spirit and international character of Miami Beach. The Bass seeks to expand the interpretation of contemporary art by incorporating disciplines of contemporary culture, such as design, fashion and architecture, into the exhibition program.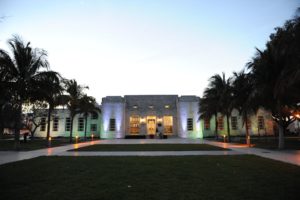 The re-opening of The Bass will be postponed to Spring 2017 due to construction delays. Initially scheduled to open on December 1, 2016 coinciding with Art Basel Miami Beach, the construction timeline has been extended out of consideration to the building's historical attributes which date back to the 1930's. The slated inaugural exhibitions by Ugo Rondinone, Mika Rottenberg and Pascale Marthine Tayou have been rescheduled for the coming year. Activations presented by The Bass will take place this December outside the museum's walls. Additional details will be released in the coming months.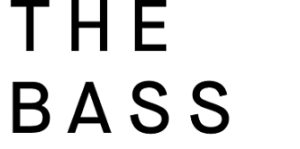 "Our primary concern is ensuring that we conduct a careful and courteous renovation to preserve this iconic piece of Miami Beach history," says Executive Director and Chief Curator Silvia Karman Cubiñá. "The process of renovating historic landmarks differs greatly from that of modern structures, and we have needed to extend our construction deadline to accommodate these intricacies. We are exceedingly grateful to our donors, sponsors, members as well as the artists who have all remained supportive throughout this transformation project."
"The Miami Beach Historic Preservation Board is tremendously pleased with the meticulous and thoughtful redesign of The Bass," comments Debbie Tackett, Preservation and Design Manager for the Miami Beach Planning Department. "Its historic building is of real significance to our community, and one of the few structures of its kind on Miami Beach. The fact that the museum is striving to expand its exhibition and educational spaces while 
maintaining the integrity of the existing architecture makes this an example of resilient preservation."
Built in the 1930's and designed by architect Russell Pancoast, grandson of Miami Beach pioneer John Collins, the building was placed on the National Register in 1978 as an exemplar of Art Deco architecture. Since occupying the building in 1964, The Bass has maintained a commitment to preserving the historic landmark, while conducting responsible expansions and renovations. The most recent transformation, currently on budget at $12 million, features the most extensive internal renovations in the building's history. The current endeavor will add nearly 10,000 square feet to house four new galleries, a museum store and café, and a designated education facility, subsequently increasing the building's programmable space by nearly 50 percent.
Article main photo: ©Robin Hill