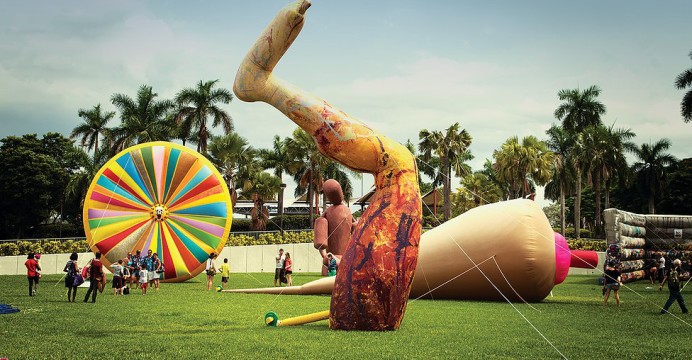 The Giants are coming to Art Boca Raton!
Experience a colossal public art exhibit when Giants in the City comes to Art Boca Raton contemporary international art fair March 18-21, 2016. A traveling public art exhibition of massive inflatable sculptures with proportions deliberately designed to create an atmosphere of massive artistic expression.

Art Boca Raton will showcase interactive art demonstrations, documentaries & late nights at the Boca Raton Museum of Art. One of the highlights is Giants in the City whose sculptures powerfully transform their immediate space and time with profound meaning and symbolism; creating long lasting inspiring dialogues between the work and the spectator.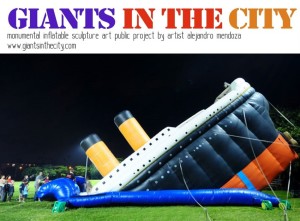 The project was founded by Miami-based visual artist Alejandro Mendoza, produced and organized by Irreversible Projects. "I wanted to create social interaction and dialogue that can lead to a sense of social cohesion," said the renowned artist and curator. The project has been traveling the globe extensively since 2008, showcasing the colossal inflatable sculptures to audiences in places including Monte Carlo, Key West, Mexico City, Miami Beach and more. "Giants in the City was created to encourage interactive activities and relaxation, contemplation in nature, heightened perceptions and the process of creative thought," explained Irreversible Projects' Noor Blazekovic, who curates and organizes the project alongside Mendoza.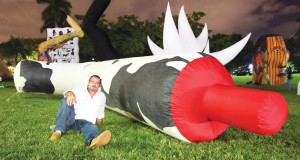 Art Boca Raton will be held in the International Pavilion of the Palm Beaches on the grounds of the Research Park at Florida Atlantic University, dubbed Art Boca Raton Art Week with an extraordinary line-up of lectures, events, interactive demonstrations, local artists at work and off-site events in conjunction with the inaugural art fair.