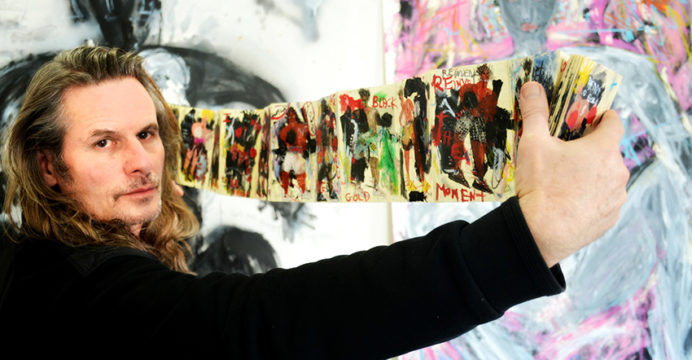 The Playful Art of Richard Kurtz
Renowned artist

Richard Kurtz

is a contemporary painter of prize fighters, super heroes and seductive women. Kurtz is a self taught artist whose work has been shown at numerous Outsider Art Fairs including the Paris Outsider Art Fair and the New York Outsider Art Fair. Known for his edgy and playful style, the work of Richard Kurtz is widely collected.
We're excited for his upcoming show January 18-21, 2018 when Esperanza Projects presents their inaugural exhibition showcasing the work of artist Richard Kurtz at

The Outsider Art Fair

2018 in New York City, Booth #19 at the Metropolitan Pavilion, New York.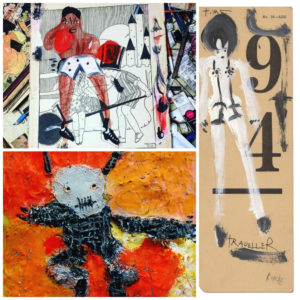 "My playful style speaks for an inner child inside all of us. The child preserves myth and wonder, heroes and villains, in a world of violent manufactured control. My artwork serves as an alternative to a rigid system, a key for the shackles that bind us," said Richard Kurtz.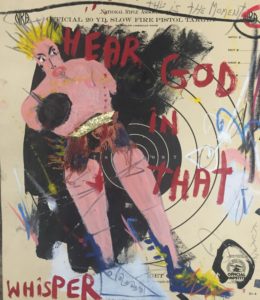 "Scrap metal, discarded paper, fallen pieces of material life. These materials allow me to reassemble through collage a true image, with a coherent meaning, and a reminder for us all. I seek to reawaken the viewer, to foster awareness, to stimulate insight. 
I am a guerrilla artist with colors bright and energetic. With pure energy, I push away from the hands of a grotesque government complex, propaganda, limitation, the enemies of high consciousness. 
My role is to speak truth through images. 

My challenge is to do so without being appropriated by an unforgiving system."

 explained the artist

.





The work of Richard Kurtz
 

can be found in numerous private and public collections including, Audrey Heckler, The Blanchard-Hill Collection, Sophie Calle, Blake Byrne, The Museum of Everything and the

de Young Museum

 in San Francisco.

Kurtz has shown with Laura Steward at the Paris and New York Outsider Fairs. His work has been included in such notable shows as, Faces and Figures in Self Taught Art at Vassar College and My Big Black America at the Corridor Gallery in Brooklyn, New York.