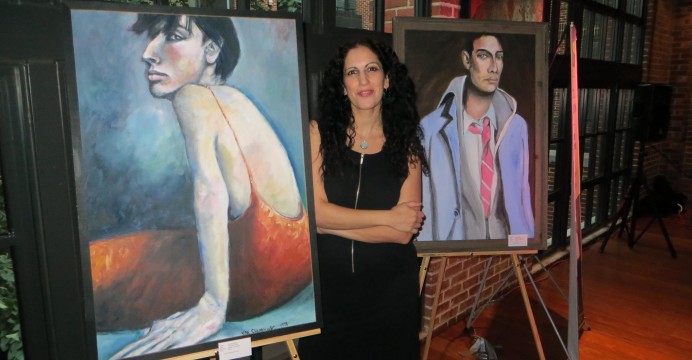 Thoughtful figure paintings with true expression by international artist Vian Borchert
Vian Shamounki Borchert is an award winning contemporary artist who has exhibited both internationally and nationally in many group and solo exhibitions. The National Gallery of Art in Amman, Jordan and The Jerusalem Fund Gallery, Washington, DC have her work in their permanent collection. Her
 expressionistic and abstract style illustrates a poetic mood and a thoughtful journey in the world of painting. Vian's artwork is on display at the United Nations General Assembly, Public Lobby Gallery in New York City.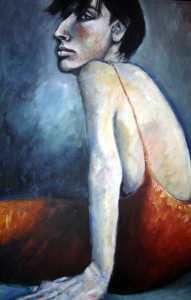 Borchert's artworks focus on the human figure and or facial expressions, "I consider each of my paintings as a visual poem of love, a poem of hope, a poem of melancholy – poems that depict and capture the expression and the mood of the figure." –Vian Borchert

Vian Borchert is a Corcoran graduate, and an art educator with over 8 years of experience. She teaches art classes at the Arts Barn in Gaithersburg, and the Yellow Barn Studios in Glen Echo Park, Maryland.